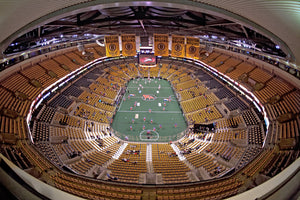 For NLL Expansion, There Are Plenty of Eager Eastern Markets
The latest round of expansion to San Diego and Philadelphia nudges the National Lacrosse League forward in its evolution and brings up the discussion of expansion once more. 
To become a recognized pro sport, indoor lacrosse is battling against non-traditional sports. Skateboarding, BMX bike riding and other alternative sports are being battled for a fair share of the limelight needed to propel lacrosse to the national level in two countries. 
You might even throw MLS soccer into that grouping. Pro soccer never attained the status it has now in prior efforts to be a national North American sport. It was close in the late 70s but collapsed in the early 80s due to rapid expansion and retraction at the same rate. 
The recent pro soccer prosperity has forged the way for lacrosse to follow in the sense that MLS was developed after other pro leagues had ultimately failed. Commissioner Nick Sakiewicz was one of the builders of MLS and a driving factor in raising soccer's fandom in North America. It appears soccer is here to stay and it has found a home in some interesting cities. Soccer is the world's largest sport and MLS is pushing upwards in recognition and sponsorship. 
To date, Sakiewicz's NLL efforts have netted three new franchises with the promise of more arriving soon. Canadian markets are nice but my opinion is that the NLL needs to extend to all four corners of the United States to become something more. 
I'll dive into some Eastern cities with merit for examination for future expansion consideration. 
BOSTON, NEW YORK, PITTSBURGH 
Past Eastern NLL cities that have tried multiple times and met with failure are New York, Boston and Pittsburgh. All three Eastern seaboard locales tried twice in the last 25 years with different ownership groups. 
New York and Boston had success hampered by expensive arena rentals and a bad ownership group in the New York Saints twilight. 
Boston would still be faced with arena issues if discussing playing at TD Bank Garden. NHL ownership is really the only way this gets off the ground playing out of the Garden. Other surrounding arenas are just not a good fit. 
Long Island is another long existing USA lacrosse community that has been supportive of Indoor when the team starred local talent. The Saints enjoyed some strong years in Nassau and it seems history is about to repeat itself. The rumors are that New York is getting ready to announce a team playing out of the refurbished Nassau Coliseum. 
This would be a sparkling example of a building needing a tenant which comes in the guise of an NLL franchise. This type of situation is one the NLL needs to pursue. It also dictates the need for a team like Boston to play out of another arena in its prospective city for their return. 
Pittsburgh was before its time both times it seems. I believe now with the proper partnership and the new building the steel city has mild potential. 
I maintain a strong Eastern USA showing is needed to anchor the league just like it did in its inception. The late 80s and early 90s MILL was a regional league with good fan support through existing rivalries from other sports. The NLL still counts on ticket sales to drive budgets. The advertising revenue is secondary and lagging. 
BALTIMORE 
Another eastern US local that makes sense is Baltimore. Baltimore's lengthy previous run was built on a robust player pool its can still draw from. I played in the old Baltimore arena with over 12,000 fans in attendance and it was electric.
I don't buy the notion that field lacrosse traditionalists will stay away from box lacrosse in this Instagram era. The Baltimore arena is situated downtown and as far as I know Baltimore doesn't have a lot going on for winter sports entertainment after the Ravens season is done. The right ownership group could make a go here if the arena can be had at a reasonable rate. 
MONTREAL, OTTAWA
Up in Canada, Montréal and Ottawa are other NLL franchise attempts that met early expiration dates.
Montréal still make sense for an entertainment vehicle owned and operated by an NHL ownership group. The Montreal Express were loved by the players that participated in the 2001-02 expansion season.
I've spoken with many players that populated their roster and all brimmed with smiles when talking about the energy and fan experience of playing at the Bell Center. This is consistent with stories that circulated in the 70s about the games played at the old Montreal Form by the original NLL Montreal Quebecois.
The atmosphere for lacrosse in Montreal was a positive. A busy building makes non-NHL ownership a tough proposition to enter the Montreal market. Ottawa is not a traditional lacrosse city that encountered arena issues during its existence.
The Ottawa Rebel tried Kanata where the Senators play before relocating to the old downtown rink where the Junior A 67's play. Both failed. If a new rink is built in downtown Ottawa, we may see a return of pro lacrosse in conjunction with an NHL team. Otherwise this town is a long shot. 
QUEBEC CITY 
The Quebec Cariboo played in the 70s NLL and by all accounts they had a strong first year following. The city has a new building and only Junior A hockey as a tenant. 
The Southeast provides a few more question marks. 
We currently have the Swarm in Gwinett, Georgia, with an excellent team and lukewarm fan support. The Swarm are working hard at providing their region with entertainment on Swarm home dates. I really like the idea of teams in warm weather Southern locales where box lacrosse can be played year round and infused in their communities during the playing season. This kind of interaction is something pro lacrosse really hasn't mastered. 
CHARLOTTE 
The Charlotte Cobras were short-lived MILL team in the mid-90s.
The Carolina area has a rich field lacrosse to tradition and I think the Cobras were two decades ahead of their time. The recent acceptance of Indoor Lacrosse in the USA would help any non-traditional pro markets like Charlotte or Raleigh. Raleigh has hockey but it brings up the conversation of the fan experience in a new market. 
A Stanley Cup didn't bring nearby NHL hockey team the Charlotte Hurricanes success at the box office. This area of the United States is somewhere the NLL model parallels itself to minor-league hockey that has survived for years down south. I attended a Stingrays hockey game in Charleston South Carolina in late 1995 with a substantial crowd on a Saturday night.
I've always felt that the NLL and indoor lacrosse are much more relatable to southern US cities that have limited access to ice and skating. These states have simply become hockey fans out of a need for entertainment. Dating back 50 years when hockey started its great expansion in the USA, southern hockey rose up and generated countless minor league teams at all levels. Several of these franchises have existed for runs of 15-20 years. 
ORLANDO
As the whole sport of lacrosse develops in the South East I think it makes for a good conversation. We have had a failure in Orlando but it was a relocation and not a planned franchise. We can't say the haphazard Titans of Orlando put their best foot forward.
The NLL has something it has never had in past expansion pushes. This turn has an experienced builder in charge who can build on that experience to duplicate his steps in the future. So far it's encouraging.
Part 2 of this story will venture out West and also recount the previous existence of pro lacrosse in Chicago, Detroit, Columbus and Minnesota.
---
1 comment